VPS server rental
VPS is a dedicated server specifically for your needs. This server will not have other users, so all resources will be given only to your project, which in turn will give maximum performance and space.

memory
CPU, cores

processor

cloud_queue
RAM, GB

memory

storage
HDD, GB

hard disk

sd_storage
SSD, GB

solid-state drive

loyalty
* When paying for a year - a discount 10%
* For administration clients - discount 20%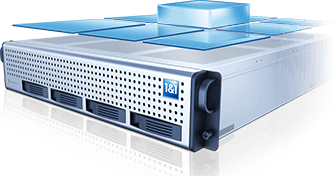 ?
в месяц*
Rent a virtual server. Guaranteed resources
Virtualization is based on KVM technology, which excludes overselling: the same resource can not be sold twice. Buying virtual hosting, you get a guaranteed amount of RAM and processor time, available to you at any time.
flight_takeoff Maximum speed
All of your data is placed on a RAID10 array of high-performance SSD drives. This allows you to reduce the average download speed of the pages of the site 10 times (up to 0.2 seconds).
timer High performance
We provide the best performance for your sites, placing them on industrial servers Super Micro with processors Intel Xeon CPU E5-2630 v4.
place Placement countries to choose from
We offer accommodation of your servers in Ukraine, Germany, Lithuania, Russia, the Netherlands of your choice
android Any operating system
Our servers support the installation of any operating system right up to installation from your iso-image
settings_remote Access control
Manage access to specific accounts. Create separate passwords for specific users using the cPanel, Vesta or Plesk control panels.
open_with Scalability
At any time you can increase or decrease any parameter of your server without losing data and without reconfiguring the system.
restore_page Back up data
You can not worry about the safety of your data. Every day, after midnight, they are copied. Any day you can backup files for any of the previous 7 days, if they were available at the time the copy was saved.
perm_phone_msg Extended 24/7 technical support
We are ready to help you free with:
diagnostics and debugging ОS;
standard setting and updating the control panel;
diagnostics, debugging and reinstalling the control panel;
updating and installation of services / libraries.